BLOG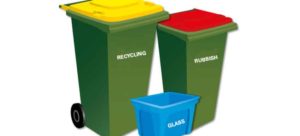 From July next year, the way Hutt City manages recycling and rubbish will change. Unfortunately, [...]
Read More
RESOURCES
ABOUT
The Maungaraki Community Association (MCA) was formed in 1983. The MCA committee is made up of a volunteer group of capable Maungaraki residents who want to help make Maungaraki an even better place to live. We do this by;
Protecting Maungaraki's environment and working with local bodies to improve public services and recreation facilities.


Connecting residents to enhance community well-being, appreciation of our unique cultural diversity and shared resources.

Keeping residents informed with Maungaraki centric news from Hutt City Council and Greater Wellington Regional Council.

The MCA committee meets at the Community Hall every third Wednesday of the month at 7:30pm.

Maungaraki residents are welcome to attend.
Read More
Get in touch
Want to send the MCA a message? Do it here. Select the best option for you and write your message in the space provided. We will respond to your message as soon a possible. Thank you.
Join the MCA
Want to get involved? We are always looking for great people who care about Maungaraki enough to make a difference. If you want to contribute to our community in a positive way, please contact us.
Deliver Maungaraki Views
We are looking for more volunteers to help distribute Maungaraki Views in your area. Get in touch with us for details.
Become a Views volunteer